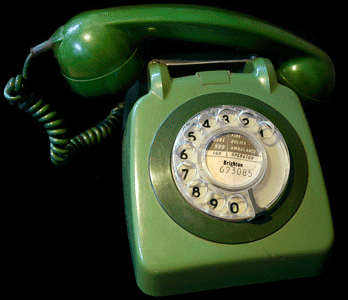 Thanks to Bob at
The Telephone File
I just rewired this 1970 GPO 706F telephone I bought at Brick Lane market 20 years ago. It now runs happily in parallel with my regular digital home phone so I have both the pleasantly homey
"DRrrrring-DRrrrring"
of in-coming calls, and I can still call annoying automated 'service providers' who have labyrinth touch-tone only switchboards. When my index finger is looking out of shape, I can exercise it on the original radial dial which still works fine too.
Oh what joy simple technology brings. BP
And you thought you were following a motorcycle blog.