Mick Ofield's fantastic series of blueprints of iconic flat trackers continues for SB#17. Next up we have
Alastair's Trackmaster BSA A70
.
This gif animation shows the five we've published so far - all to exactly the same scale so you can see the comparison of different wheel bases, fork rake etc. I get off on these drawings. BP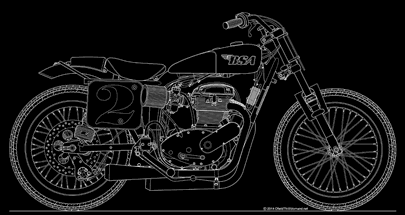 We still have a few high quality A3 giclée prints of the
XR750 for sale
in the Sideburn webshop.