Who made this wonderful internet trawl GIF animation?!
I'm guessing the bike is a late '30s Triumph Tiger 90? BP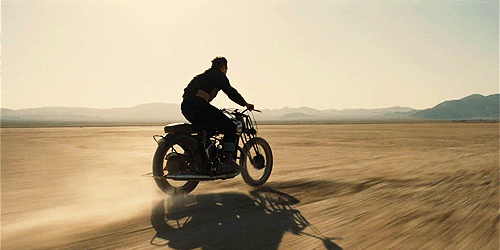 UP DATE: Indeed, it is a clever viral teaser for
The Master
staring the superb Philip Seymour Hoffman and Joaquin Phoenix. Set in the '50s, based on the stirings of Scientology, directed by Paul Thomas Anderson. Out in September. Promises to be great. And it's a late '40s 16H, ES2? Norton.
UPDATE ON THE UPDATE: